Tips for Selling your Home FAST
There is nothing more frustrating then listing your Clarksville real estate then sitting on it for months at a time waiting for the right buyer to come along. But there are things you can do to make the whole process smoother and draw in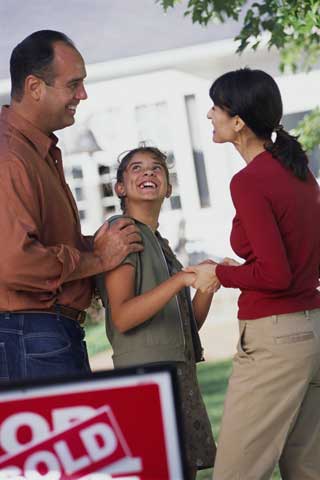 more potential for buyers and agents.

First and foremost: It has to be priced right
Yes, this is a given but with a great agent helping you price right where the market is and not where you would be chasing it down can save you thousands in the end and a lot of headaches. Plus, by pricing it 1-2% lower than the market, you can get a jump on your competition.

Stage it properly
Hire a home stager if necessary but be sure to have it absolutely perfect each and every time you show the home. Visit model homes for some neutral staging ideas and decor. See more on staging with our selling tips.

Increase the selling agents commission
By increasing the selling agent's commission by just 1% you can be sure all the agents will show your home first. If you offer the same as everyone else, there is no incentive to make sure your home is shown first and foremost!

Be flexible and negotiable.
Too many sales have died due to sellers being stubborn and taking things too personally. This is a business deal and although it means something personal to you, the buyers are treating this as if they were buying a car or couch. You need to not be sensitive in negotiating and be flexible to buyers needs. Most communication can be made through the buyer's agent and the listing agent.
With these simple tips to keep in mind, you can get started on the right road to selling your Clarksville TN real estate fast and easy. Yes, this market it tough to sell but people are buying and it is possible to sell for a decent price in today's real estate market.