Homes for Sale in St Bethlehem TN
Often referred to as St B. Saint Bethlehem Tennessee is located just northeast of Clarksville and is home to roughly 20,000 residents.
Located in Montgomery County, Tennessee St. Bethlehem has been incorporated into Clarksville city limits and is no longer a separate community, although locals still refer to that portion of Clarksville as "St. B". The main U.S. post office for Clarksville is in the St. Bethlehem community on US 79.

Originally named Cherry Station, the community was renamed by a former postmaster. It is home to most of Clarksville's restaurants, retail businesses, and industries, with U.S. Highway 79 running directly through the center of town. Beachaven Winery, Governor's Square Mall, the Main Branch of the Clarksville Post Office, and the county's main industrial park are also located inSt Bethlehem.

St. Bethlehem is one of the most visited areas in Montgomery County. St B has many shopping centers and chains as well as private owned restaurants. The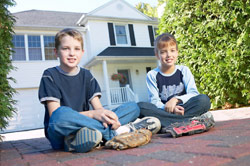 Governor's Square Mall, which is the epicenter of shopping activity in St. Bethlehem, Sam's Club and one of three Wal-Marts in the county are located off of this street.

St. Bethlehem is a very rapidly developing residential and commercial section of Clarksville seeing annualized real estate price increases surpassing 8.5% with a steady increase of single-family homes costing more than $120,000.
Please feel free to contact us anytime for homes in St. Bethlehem or any Clarksville real estate. Info@HuneycuttRealtors.com or call 931-552-7070 or leave a comment below.

View Larger Map